Course Steering Committee
Format
Learning Objectives
Application and Acceptance
Contact Us
Past Meeting Information
The New Investigator Clinical Trials Course is an important component of the NCIC Clinical Trials Group mandate to provide and facilitate investigator education and training. The major goal of this three-day course is to familiarize new investigators from across the country with the essentials of clinical trial conduct in the Canadian research environment.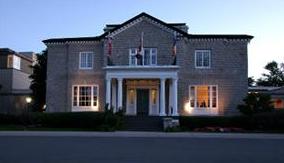 Held previously in 2007, 2009 and 2011, the next New Investigator Clinical Trials Course is scheduled for August 21 – 23, 2013. The course is held in Kingston, Ontario at the Donald Gordon Centre, which is a Queen's University convention centre with on site hotel accommodations.



Course Accreditation:
The 2013 New Investigator Clinical Trials Course will be accredited for Maintenance of Competence (MOCOMP) credits with the Royal College of Physicians and Surgeons of Canada.
Comments from 2011 Meeting Attendees
Please keep this course going it is very valuable for junior staff.
To date, it is the best conference I have attended.
There were certainly no glaring omissions in this year's syllabus.
I leave Kingston inspired to get more involved with the CTG through patient accrual, secondary analyses and involvement with my Disease Site Group.
Janet Dancey's keynote lecture was exceptional!
Highly relevant topics and approachable faculty.
Sessions and workshops were well thought and covered, for me, the most important areas in investigation.
Very good organization and program. An excellent overview!
Thank you to the following sponsors for the support provided for the New Investigator Clinical Trials Course:
Canadian Institutes of Health Research, Canadian Cancer Society Research Institute and Ontario Institute for Cancer Research