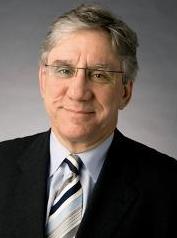 Dr. Hartley Stern is Executive Director of the Jewish General Hospital and professor of Surgery at McGill University. Most recently he was Vice President of The Ottawa Hospital Regional Cancer Centre and, the Provincial Head of Surgical Oncology with Cancer Care Ontario.
Originally from Toronto, Dr. Stern completed his undergraduate medical education and surgical training at the University of Toronto, followed by a Research Training Fellowship at the London Hospital Medical College in London, England. He moved his practice to Ottawa in June 1994, to undertake the new roles of Surgeon-in-Chief at the Ottawa Civic Hospital, and subsequently The Ottawa Hospital (amalgamation-1998) and, as Chairman of the Department of Surgery at the University of Ottawa.
In August 2000, Dr. Stern began a new challenge as the CEO of the Ottawa Regional Cancer Centre, which in January 2004 became a large integrated program in The Ottawa Hospital of the full spectrum of Cancer Services, Research and Education.
Dr. Stern's clinical focus is colorectal cancer, and he intends to continue, in a limited fashion, to teach students and perform surgery. He holds an appointment as Professor of Surgery at McGill University.
In addition, Dr. Stern had the opportunity to work with and preside over the Canadian Oncology Society, the Canadian Society of Surgical Oncology and the Integration Group of the Canadian Strategy for Cancer Control as it developed into a National Council. He now sits on the Strategic Advisory Committee of the National Cancer Institute of Canada.