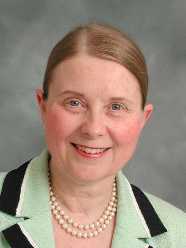 Dr. Shepherd received her M.D. from the University of Toronto in 1970 and currently is a senior staff physician at Princess Margaret Hospital in Toronto, Canada where she holds the Scott Taylor Chair in Lung Cancer Research and served as the Lung Cancer Site Group Leader for 15 years. She is a Full Professor of Medicine at University of Toronto and served as the University Medical Oncology Division Director from 1997-2003.
Dr. Shepherd has been recognized for her many contributions in the field of lung cancer research, most notably her longstanding international leadership in the development of innovative therapies for lung cancer. In 2001 she was named the Scott Taylor Chair in Lung Cancer Research, becoming the first holder of this esteemed research position with a primary goal of investigating new options for lung cancer therapy. As Chair, Dr. Shepherd plays a vital role in attracting graduate students, scientists, other doctors and further research funding which will enable her team to intensify their study of lung cancer. Dr. Shepherd also served as Chair of the Lung Cancer Committee of the National Cancer Institute of Canada Clinical Trials Group for 19 years and is a past President of the International Association for the Study of Lung Cancer, having served as president from 2003-2005. She was the recipient of the Jacqueline Seroussi Memorial Award for Cancer Research in 2004, The O Harold Warwick Award for Research Excellence of the National Cancer Institute of Canada in 2006 and the International Association for the Study of Lung Cancer Research Award in 2007. She received the Order of Ontario in 2007 and in 2008, she was awarded an Ontario Premier's Summit Award for Medical Research.
Dr. Shepherd has been the co-investigator or principal investigator in more than 100 trials, many of which have changed treatment for early stage and advanced stage patients with lung cancer around the globe.
Dr. Shepherd has been instrumental in establishing Lung Cancer Tumour Banks in order to perform correlative science studies pertaining to lung cancer. Through her leadership, she has brought together a team of basic and clinical researchers committed to the evaluation of molecular pathways in lung cancer. This team is recognized worldwide as one of the foremost groups of bench to bedside research pertaining to lung cancer.
Dr. Shepherd has served as the Chair of the American Society of Clinical Oncology Membership and Publications Committees. She is a member of the Editorial Board of several journals, including the Journal of Clinical Oncology. She sits on numerous national and international Lung Cancer Advisory Boards, and chairs and/or sits on several Data and Safety Monitoring Boards for international lung cancer trials in Europe and North America. She has authored more than 330 peer reviewed publications and 35 book chapters.
She is married to Dr. Firouz Khamsi, Associate Professor of Medicine, University of Toronto and has two children, Kathryn Frances Khamsi BA Harvard University, 1995, LLB McGill University, 2000 and LLM Columbia University, 2008 and James Martin Shepherd Khamsi, B Arch Cornell University 2000 and M Arch Harvard University 2006.